DriveX 10 Metallic: Unleash Unparalleled Precison.
DX-10METALLIC, VICTOR's latest flagship edition ALL-AROUND racket, not only preserves the power, speed, and exceptional controllability of the DX-9X series, —but also introduces the new material "METALLIC CARBON SHAFT" that takes its force transmission capability to a new level. Men's single player Wang Tzu Wei along with several international top players, have all chosen DX-10METALLIC as their preferred match racket.
The Metallic Carbon Shaft of DX-10METALLIC is built upon the FREE CORE technology while incorporating an innovative combination of carbon fiber and metal materials. FREE CORE technology enables seamless and unrestricted swings, while the Metallic Carbon Shaft provides an unparalleled handling feel. The combination not only enhances elasticity and speed, but also enables unrivaled maneuverability and precise directional control. This optimization maximizes the force transmission capability of the DX-10METALLIC, imbuing each shot with explosive power and higher level of aggression.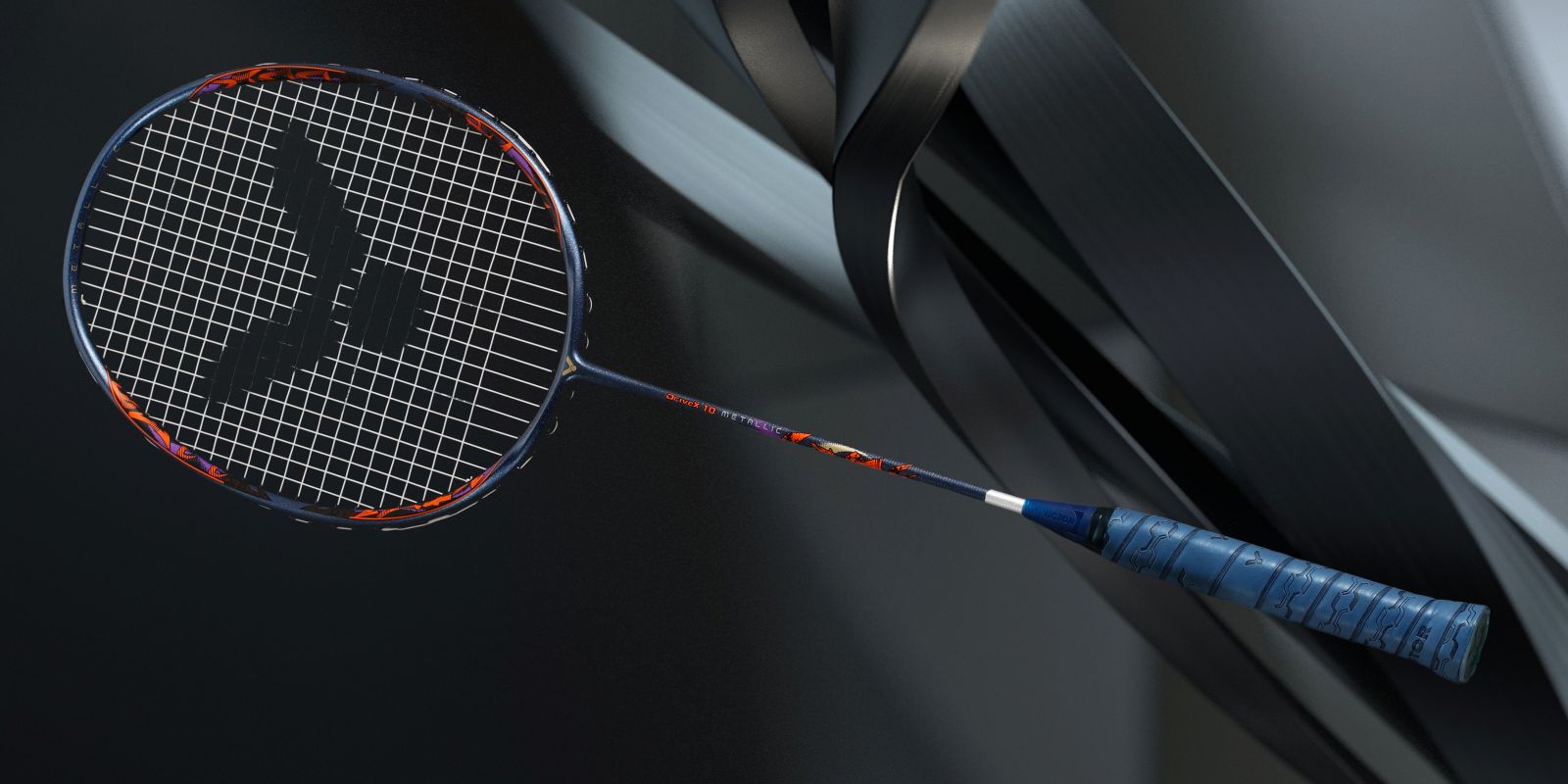 DX-10METALLIC boasts a captivating design featuring a combination of Limoges blue and vibrant orange, accentuated by touches of gold, silver, and purple. The frame is decorated with exquisitely designed METALLIC lettering, delivering a powerful visual impact. Additionally, the end of the shaft retains the original appearance of the Metallic Carbon Shaft, serving as a distinctive highlight of DX-10METALLIC.

"The Metallic Carbon Shaft of the DX-10METALLIC offers a unique handling feel. It enhances shot speed with incredible elasticity, enabling me to achieve precise control and exert force more directly," said Wang Tzu Wei. With improved elasticity, precision, and aggression, DX-10METALLIC ensures accurate feedback for flat shots, push shots, and flick shots. Furthermore, it offers exceptional stability and precision during continuous attacks. Whether you seek powerful smashes or skillful drop shots, the innovative combination of the carbon metallic shaft and FREE CORE in the DX-10METALLIC makes it your ultimate weapon on the court!